624A Lanark Road
Juniper Green
Edinburgh
EH14 5EW





Discovery Facial (30 mins)
An introduction to this amazing range
of products and treatments.
Pure Luxury Facial (1hr)
Designed with your skins natural balance
& rejuvination in mind. This treatment includes
massage of the scalp, eyes & face, using a
combination of hot and cold stones. A personalised
facial using the Arbonne synergistic blends will
ensure your skin is revitalised and your mind relaxed.
Luxiry Face & Body Experience
(1hr 30mins)
Treatment begins with a relaxing back massage
using hot stones. Your senses are then relaxed
with gentle exfoliation and massage, balance
restored throughout your body. A personalised
program incorporating massage of the scalp,
eyes, face, hands & feet, lymph drainage, warm
and cool stones plus botanical fresh cell
technology.
Botanical Teen Facial
A clarifying, gentle treatment suitable for all
congested and sensitive skin that are susceptible
to the environment. Ideal for younger skin that
needs deep cleansing and PH balancing.

St Tropez full body tan (1hr)
*Express St Tropez
*Spray Tanning

PACKAGES
Polished and Pampered
2 hour treatment.
File and polish hands and feet.
Eyelash, brow tint mand shape.
Discovery facial.
Revive and Renew
30mins massage.
Discovery facial.
File and polish hands and feet.
Holiday Essentials
Gel manicure & pedicure
+1 add on - £60.00
+2 add ons - £75.00
+3 add ons - £90.00
Add ons:
Eye lash, brow, tint and shape
Express Tan
Half leg & bikini
We recommend booking ahead to avoid disappointment and would appreciate
24 hours notice of cancellation.
A missed appointment will incur a charge.
A deposit may be required to secure
bookings of 60 mins or more.
9.30 am – 8.00 pm
9.30 am – 6.00 pm
9.30 am – 4.00 pm
5.30 pm – 9.00 pm
9.30 am – 4.00 pm
9.30 am – 2.00 pm
Tuesday
Wednesday
Thursday
Friday
Saturday

£17.00
£20.00
£24.00
£10.00
£15.00
£10.00
£30.00
£38.00
£9.00
£15.00
ELECTROLYSIS
10 minutes
20 minutes
30 minutes
WAXING
½ leg wax
¾ leg wax
Full leg wax
Bikini wax
High bikini
Underarm wax
½ leg wax, bikini and underarm
Full leg, bikini and underarm
Lip and chin wax
Lip, chin and eyebrow wax

HANDS AND FEET
File and polish
Manicure
Pedicure
EYES
Eye brow shape
Eye lash tint
Eye brow tint
Lash and brow tint and shape
£9.00
£11.00
£7.00
£24.00

GEL
The 3 week treatment that dries instantly, doesn't chip or smudge and maintains a long lasting glossy shine.
Manicure
Pedicure
Soak Off and Re-Gel
Manicure and Soak Off
(including strengthening treatment)
To book a gift or your own personal beauty treatment/therapy, simply call us on 0131 478 4777

£25.00
£25.00
£35.00
£35.00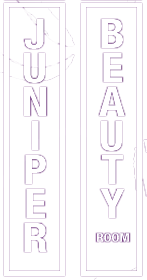 TANNING
We would advise that for all tanning
treatments that loose, preferably dark,
clothing is worn to prevent rubbing the tan off after application.
*For best results we recommend thorough exfoliation prior to this treatment.

Skin Care/Make-Up Party
For 2-5 people. A personalised program for
yourself and a few friends. Learn how to look
after your skin or apply make-up. Can be
tailored to suit your personal requirements.
Larger parties may be accomodated too.
Price given on agreement of content of party
PHENOM POLISH - NEW
It's fast. It lasts. It shines. Acts like a Gel, removes like a polish, dries quickly in natural light. Lasts up to 10 days and keeps a Gel like shine.
Manicure - £22.00
Pedicure - £32.00
BODY TREATMENTS & AROMATIC MASSAGE
Back, neck and shoulder (30min) - £26.00
Back, neck, shoulder and face (45min) - £32.00
Full Body Massage - £43.00
HOT STONE THERAPY
A deeply relaxing massage using warm stones which make this treatment 3x more effective than massage alone. Relieves muscle pain and tightness.
Back, neck and shoulder (30min) - £36.00
Complete face and body (75min) - £58.00
LITTLE LADIES
These treatments are designed for our younger clients aged 10-16yrs. Parental consent is required.
Waxing
Eye brow shape - £6.00
½ leg wax - £12.00
Skin
Arbonne Botanical Teen Facial - £20.00
Arbonne Make-Up - £20.00
Nails
File and Polish Hands - £12.00
File and Polish Feet - £12.00
Gel Manicure or Pedicure - £15.00